We believe in the size of the heart over the size of the farm.
Young, beginning and small producers (YBS) are vital to the future of agriculture, yet it's become more difficult than ever to get started in ag, forestry or fisheries. That's where we come in.
Our specially designed lending programs were developed to support new, beginning or small producers with the loans, lines of credit and other important financial services. We also offer educational incentives and interest rate reductions to meet financing needs and support development of important financial and business management skills.
"Farm Credit has more resources than you can imagine to help young, beginning and small producers. We wouldn't own this land today if it were not for their AgVision® program."
-Katie Green
Wild Hare Organic Farm, Tacoma Washington
Loans for young, beginning or small producers
Real estate purchases.
Operating expenses.
Livestock and equipment purchases.
Equipment, vehicle and facility leases.
Refinance existing debt.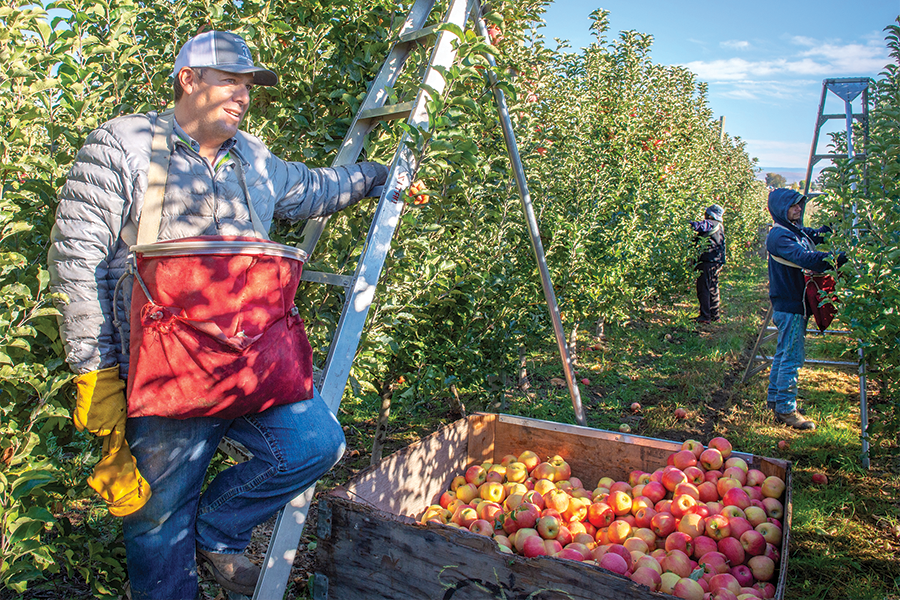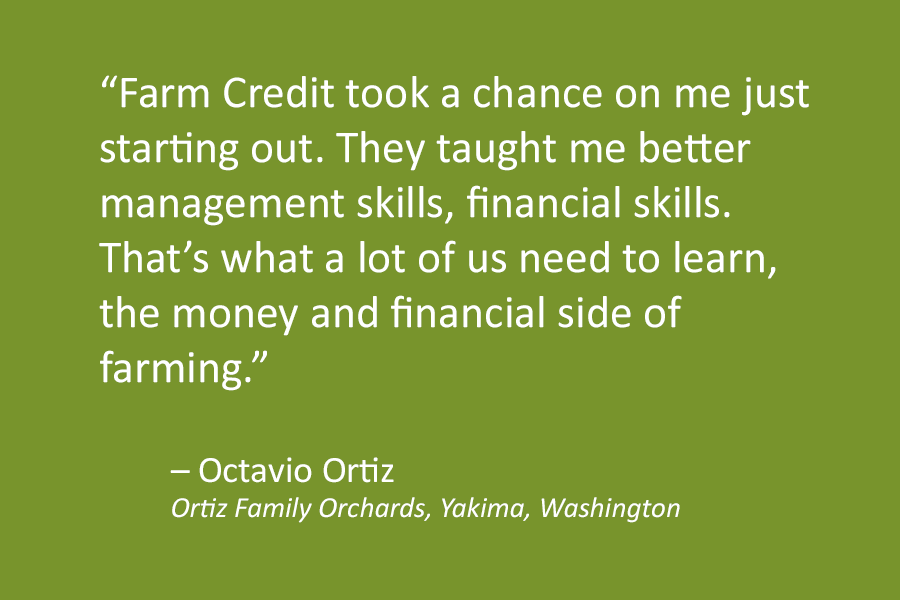 Program benefits
Our specially designed AgVision lending program for YBS customers features less restrictive underwriting standards, competitive rates, fee waivers and reimbursements for approved technology purchases (up to $1,000) and business management education (up to $1,000).
YBS customers who enroll in the AgVision program may also be eligible for additional interest rate reductions. Learn more here.
Who qualifies as young, beginning or small?
To be considered for the AgVision program and accompanying incentives, you must meet ONE of the following criteria:
You're just getting started with an ag, timber or fishery business.
If you have less than ten years of experience as a producer, you may be eligible. This includes next-generation producers who are taking on ownership of an established family business.
You're 35 years old or younger.
If you're 35 years or younger you may qualify as a young producer.
Your annual gross agricultural income is less than $350,000.
We know it's hard to compete with larger operations and we welcome the opportunity to serve and support smaller producers.
Helpful Links
Education and Resources

Customer Stories

Learn and Earn


Rural Community Grants