AgVision
Our nationally recognized AgVision® program is available to young, beginning and small producers with at least one of the following characteristics:
Producer with less than $350,000 in annual gross agricultural income
35 years old or younger
10 years or less in farming
Meet some of our AgVision customers.
Financing Options
Young, beginning and small producers may have difficulty finding adequate financing. AgVision offers competitive rates with possible loan fee reductions.
Real estate purchases
Operating expenses
Livestock and equipment purchases
Equipment, vehicles and facility leases
Refinancing existing debt
Interest-only loans - A JumpStart™ loan provides start up capital to help beginning and undercapitalized producers get started in agriculture or organize their businesses as a cooperative.
Program Features
Less-restrictive underwriting standards
Reduced or waived fees
Educational benefits
Leadership opportunities
Competitive interest rates
Knowledgeable staff
Mentor program
RateWise
The RateWiseTM program rewards AgVision producers for continuing their management education with interest rate reductions on new loans or renewed operating loans. Learn more.
Business Management
Many educational resources are available which include access to business and financial management programs as well as training and resources needed to develop a business or marketing plan.
Contact your local Northwest FCS office for more information or call 800-743-2125.
Helping you weather the storm.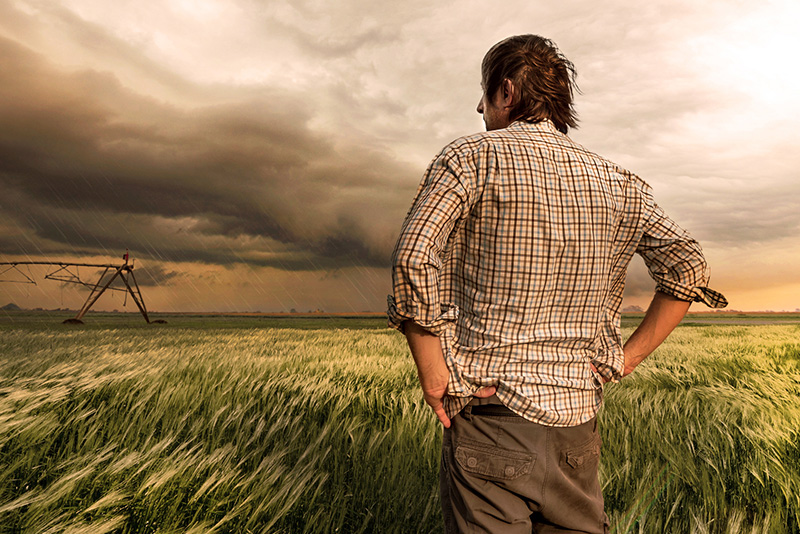 Let us help protect your operation with the right hail coverage at a great rate.
Learn more